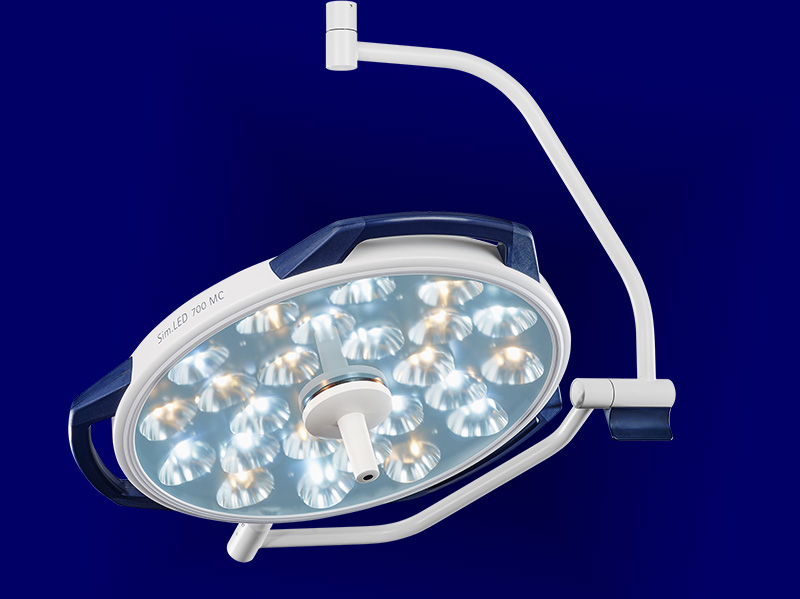 For use in Ambulatory Surgery Centers and Outpatient settings
As the largest surgical light in the BusinessLine, the Sim.LED 700 offers the greatest light intensity. With 160,000 lux, it ensures that the surgical field will be ideally illuminated so that the surgeon has an optimum view of everything.
Call 978-829-0009 to talk to a product expert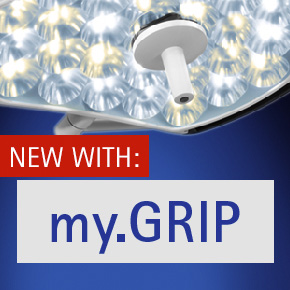 STERILE my.GRIP control
Sterile control of two operating functions in parallel and directly on the sterile handle
Up to 12 freely selectable combinations
Additional step for optimal hygienic conditions
Easily programmable using cardanic control panel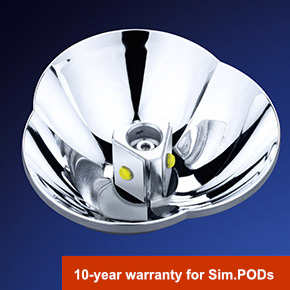 Patented reflector technology
Top light performance
Outstanding shadow resolution
Unsurpassed light-emitting surface
Integrated ambient light for minimally invasive surgery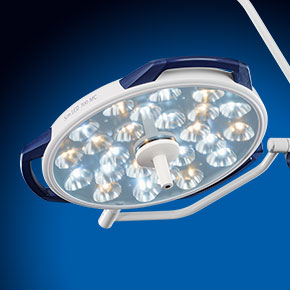 Light head and mounting bracket
Quick and smooth positioning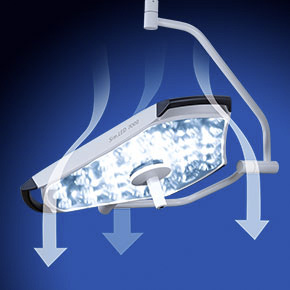 Efficient
Very low energy consumption
Unparalleled energy efficiency – low power consumption
Excellent laminar flow values
Environmentally friendly thanks to maximum energy efficiency with optimal heat management
Very long service life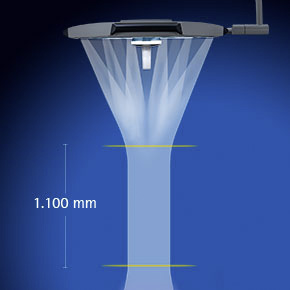 RSRS: For light without shadows
Reflector Shadow Resolution System (RSRS) for a unique light quality: large light-emitting surface, shadow-free light, for ideal illumination entirely without sensor systems or automatic adaptation of the light values.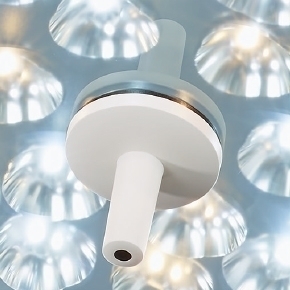 Light-resistant, scratch-proof ESG safety glass
Ensures optimal light transmittance over the lights' entire life cycle
Seamlessly sealed design meets the highest hygienic demands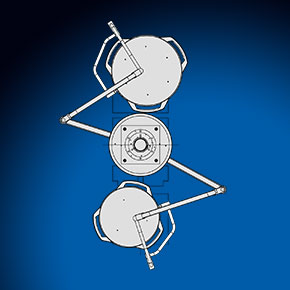 Surgery
A combination of the BusinessLine Sim.LED 700/500 is ideally suited for this application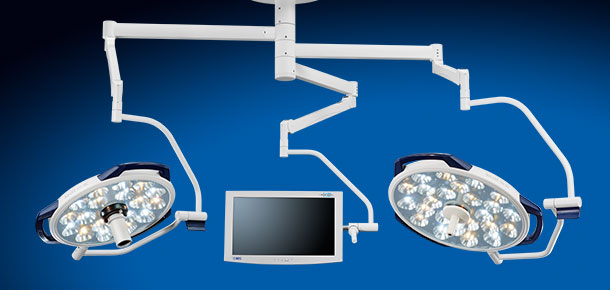 Service, maintenance and expansion-friendly
Easy upgrade to the latest LED generation
Easily incorporated into integrated systems via Sim.INTERFACE
System expansion via Sim.CAM camera and Sim.SCREEN monitor mounting arm systems
Upgrade-able service software
Sim.LED 700 TECHNICAL DATA
| SIMEON BusinessLine | Sim.LED 700 SC |  Sim.LED 700 MC |
| --- | --- | --- |
| Central illumination intensity at a distance of 1 meter [lx] | 160,000 | 160,000 |
| Electronical dimmability from/to [lx] | 48,000 –160,000 | 48,000 –160,000 |
| Color temperature [K] | 4,500 | 3,500 – 5,500 |
| Focusable field size d10 at a distance of 1 meter [mm] | 180 – 300 | 180 – 300 |
| Electronic field adjustment | yes | yes |
| Color rendering index Ra in every color temperature setting | 96 | 96 |
| Red rendering index R9 | 96 | 94 |
| "Skin color" rendering index R13 | 98 | 98 |
| Illumination depth without refocusing (L1+ L2) at 20 % [mm] | 875 | 915 |
| Illumination depth without refocusing (L1+ L2) at 60 % [mm] | 420 | 450 |
| Light head weight [kg] | 18 | 18 |
| Light head power consumption [W] | 62 | 66 |
| LED life time [h] | > 60,000 | > 60,000 |
| Temperature increase at head height | < 1 °C | < 1 °C |
| Light-emitting surface | 3320 cm² | 3320 cm² |
| Sim.CAM | optional | optional |
| Approval | CE | CE |
Tolerance ±10%
Technical specifications are subject to change