The Smarter Practico surgical table is brought to you through a partnership between Image Diagnostics, Inc. and Merivaara Corp.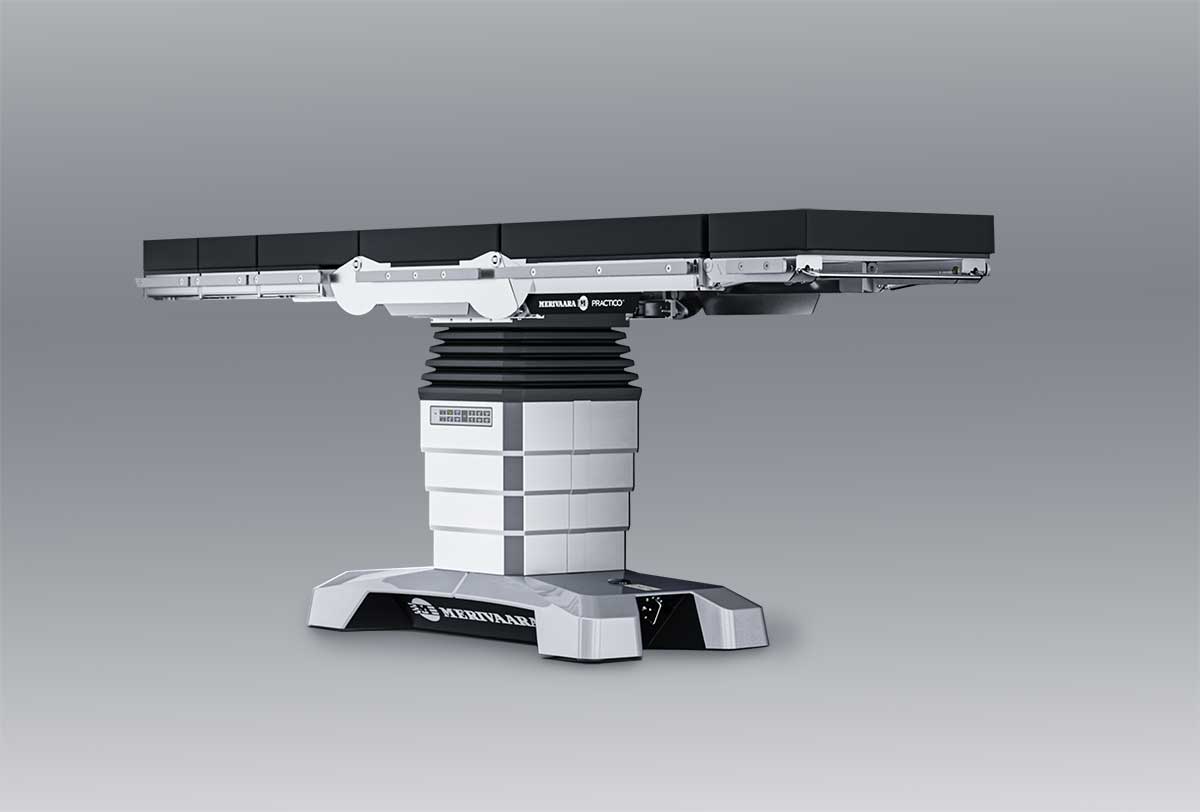 Smarter Practico
The improved features of the Smarter Practico
surgical table let you focus on the task at hand while superior ergonomic design improves the comfort
of the whole surgical team.
Comfort leads to concentration, confidence,
and better co-operation.
That's efficiency.
"How would you like your table?"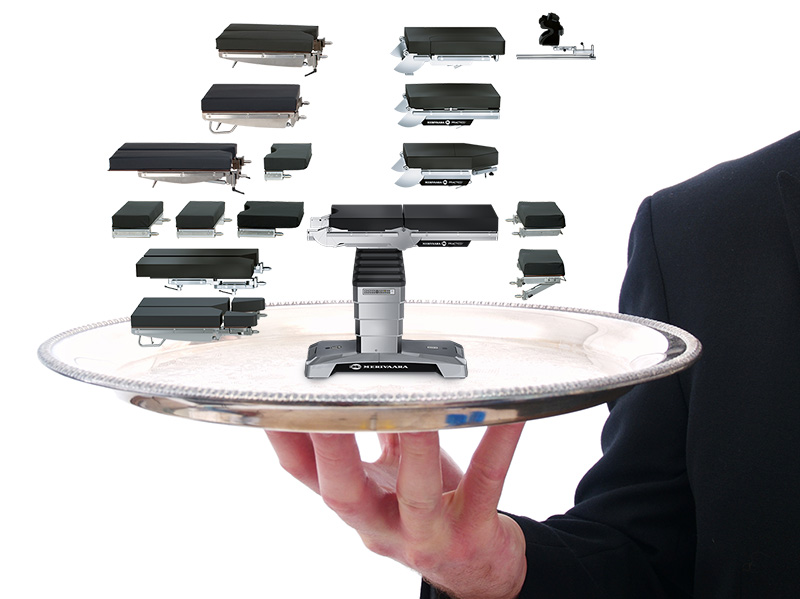 Smarter Practico
Individually configured to meet your requirements – save money and reduce accessory clutter.
 Options to choose from:

Eight leg plates
Six back sections
Eight head rests
Three columns
Two bases
Footswitch
Fifth wheel
Over fifty patient positioning accessories
 Smart Features
Improving ergonomics and workflow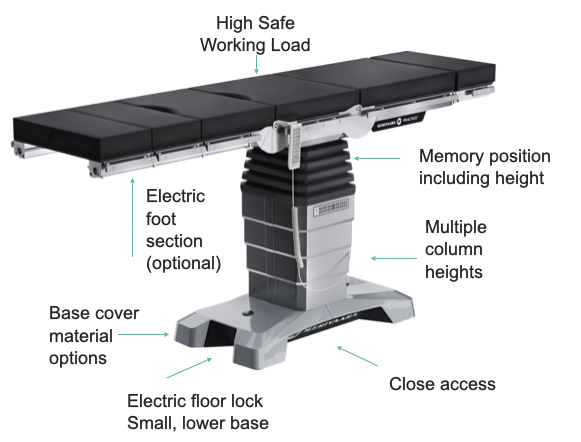 Smart features improve ergonomics for staff and patient.
Spend less time servicing and cleaning
Create precise table set-ups yet
maintain consistency across suites.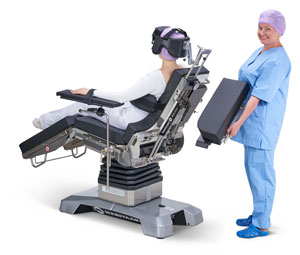 Built-in shoulder/beach chair set-up

Split, light-weight, removable leg plates for knee procedures

Max high is 45" – exceptionally high column provides greater patient access and surgeon ergonomics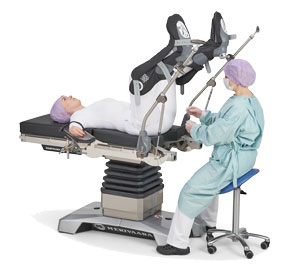 Extensive height adjustment range for surgeons of all heights.
Quick memory function makes repositioning easy. 
Slide function creates more ergonomic access to the operating field.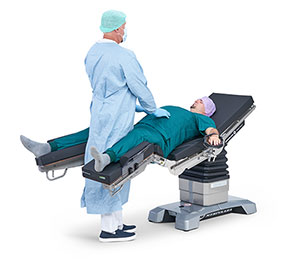 Features powered, dual-articulating split-leg sections
Max low height is 21.3" – exceptionally low column height provides greater patient access
Top-slide improves flexibility in patient positioning
All the lift capacity you need at 1,012 lbs for bariatric and other surgeries
Eye, ENT
&
Plastic Surgery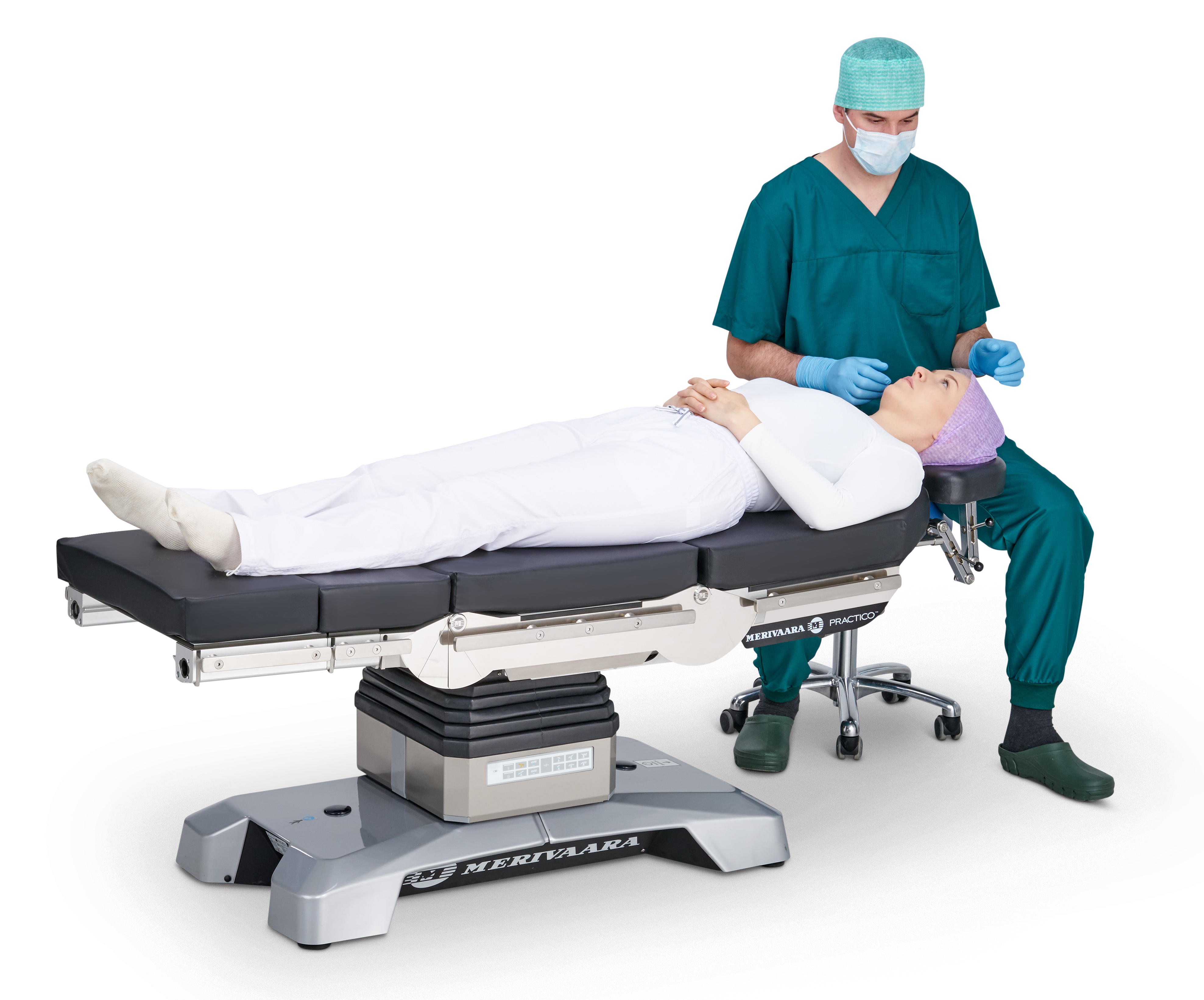 Easy patient loading.
MAX LOW table height provides excellent ergonomics for surgeons while seated.
New design provides more room for surgeon's legs.
  + Click images below to enlarge