Award Winning
Ceiling-mounted video integration system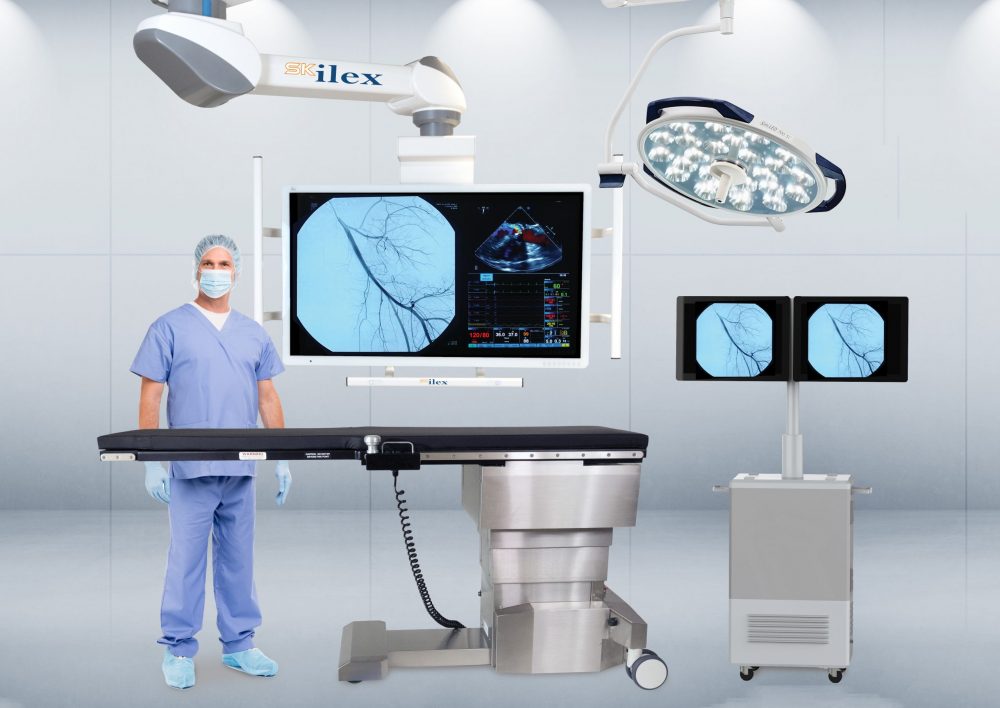 Shown in photo above: IDI's SKilex video integration system, SIMEON surgical light, IDI's 100-4T G3 Interventional/endovascular table
and a typical C-Arm Monitor cart.
See what you've been missing!
OPTIMIZE YOUR VISUALIZATION
The SKilex™ ceiling-mounted video integration system provides an advanced feature set typically only found on high end fixed integration without the added cost. The SKilex 55"* 4K, ultra-high definition monitor includes integrated image mapping and management. Display your sources within multiple layout options without the addition of traditional rack mounted video management hardware. You'll find the powerful visualization found in hybrid operating rooms, ASCs, OBLs and image-guided interventional suites. The SKilex can help increase clinical detail and enhance clarity, allowing for greater surgical visualization.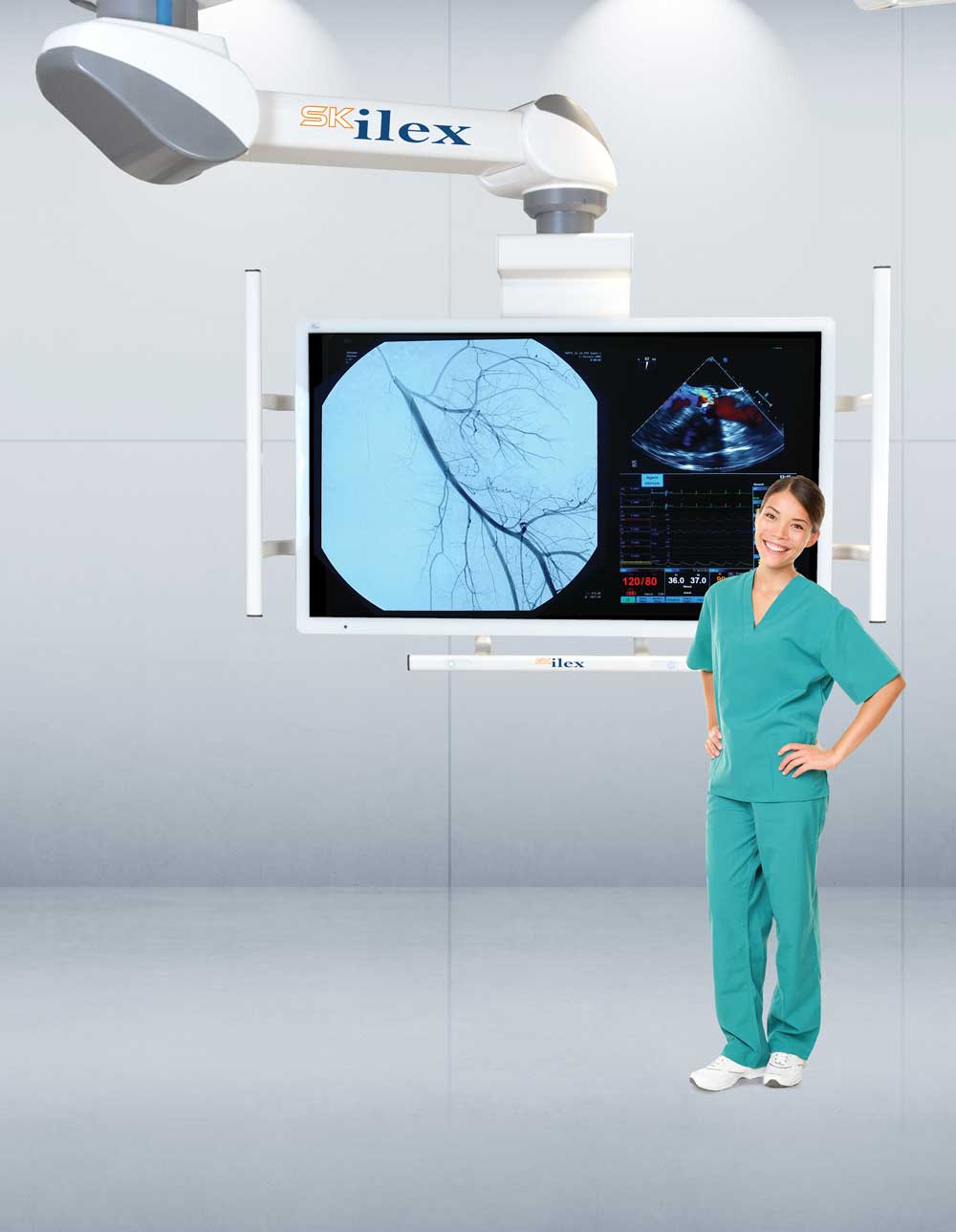 "SKilex has changed my interventional strategy!" 
Benefits
Create screen layouts otherwise only seen in interventional and hybrid rooms
See increased clinical detail for greater surgical precision
Optimize workflow and viewing ergonomics with a single location for your images
Easy monitor positioning
Reduces room clutter
Simple remote control operation
Or call 978-829-0009 to talk to a product expert
*Monitor specifications may vary, please contact IDI for most up to date specifications.