ACCESSORIES & OPTIONS
For SIMEON Surgical Lights
IDI is the exclusive distributor of Simeon surgical lights in the United States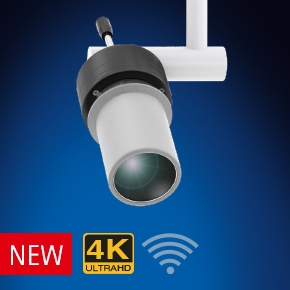 Sim.CAM 4K Wireless Camera
Fascinating images—with clear, sharp contours and strikingly improved color. Details that Full HD is unable to depict are now clearly and distinctly visualized in 4K ULTRA HD. If needed, a cable version of Sim.CAM 4K as a separate arm solution is available.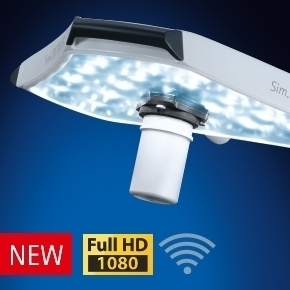 Sim.CAM HD Wireless Camera
With the new Sim.CAM HD Wireless you obtain a premium HD camera that sends images to your monitor without additional wiring, thanks to the new wireless technology. The integrated HD camera transfers all data sharply and precisely from every selected position. If needed, it is also available as a cable-based solution.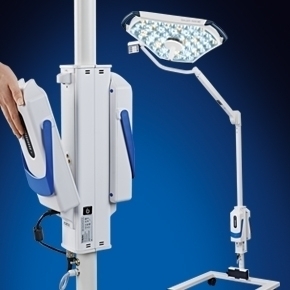 Sim.LED Highline & Businesline mobile battery systems
(For Sim.LED 7000 / 5000 / 700 / 500 / 450 lights)
Visually appealing, easy to clean, and powerful: SIMEON's new battery system — for single or double battery system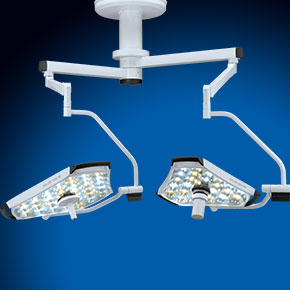 Sim.FLEX suspension system
Maximum flexibility for OT planners: with Sim.FLEX, expansion by adding extra suspension arms is possible at any time – even following installation.  Download Brochure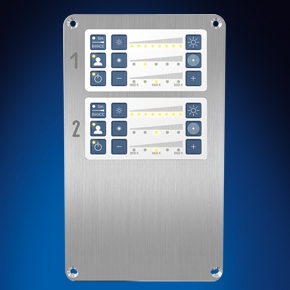 Wall Control
Sim.LED surgical lights and peripheral devices such as camera can be simultaneously operated via wall controls or directly at the light head.