ASPECT
360 MOBILE IMAGING TABLE PACKAGE
3D imaging without compromise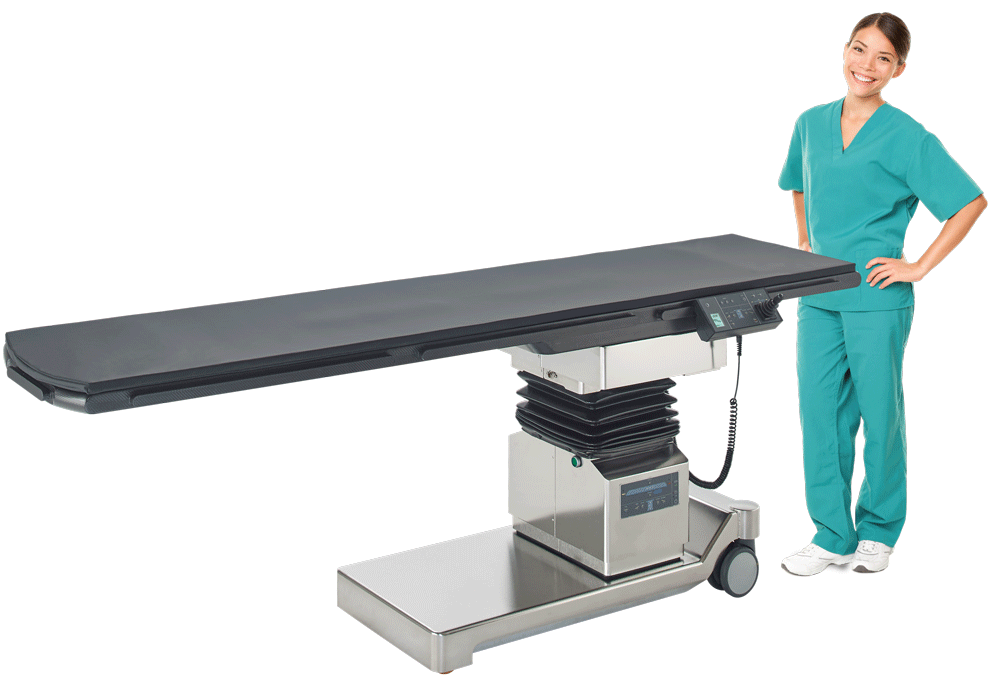 The most advanced 3D imaging table

Aspect 360 Mobile Imaging Package includes:
Medifa 8000 table with motorized top (120V-230V)
Rail-mounted joystick-based motion control of lontitudinal and transverse postions

U.S. accessory rails
Two patient restraint straps
One clamp for round rod accessories
One rail adapter.
The first mobile, fully programmable, motorized table with joystick control and user definable position presets
Unrestricted 360° imaging
Overcome heavy patient limitations of manual tables with a fully motorized table top and fingertip panning control
LCD handset provides advanced motion control with three user programmable position presets
Carbon fiber accessory rails minimize artifacts and facilitate the attachment of of accessories and head support for 3D imaging of the cervical spine
Short – Low profile base provides excellent C-arm access and positioning
Optional width extension accessory provides an additional 4"/100mm in table width (2"/50mm per side) for positioning large patients
Accessory Packages

Aspect 360 DORO Skull Clamp Surgery Accessory Package – includes radiolucent table adapter, transitional head frame extensions (long & short), swivel adapter, skull clamp, quick release rail mounted arm board and 2 patient restraint straps.
Aspect 360 Spinal Surgery Accessory Package – includes 2.5″ table rail width extensions(pair), radiolucent bow frame, supine head support and 2 patient restraint straps.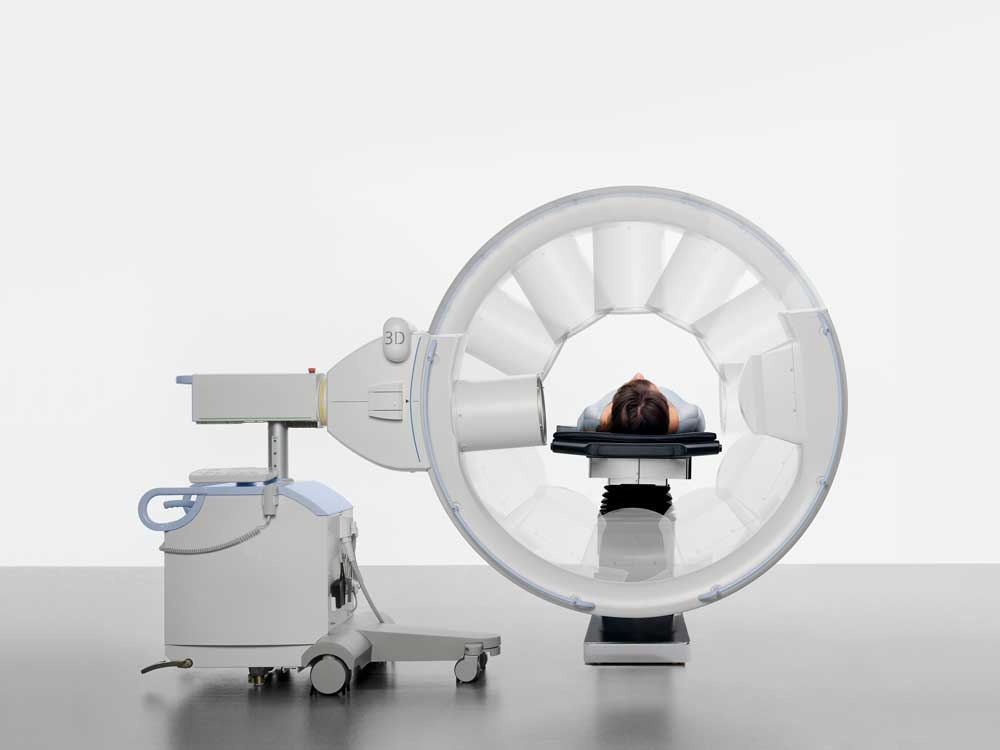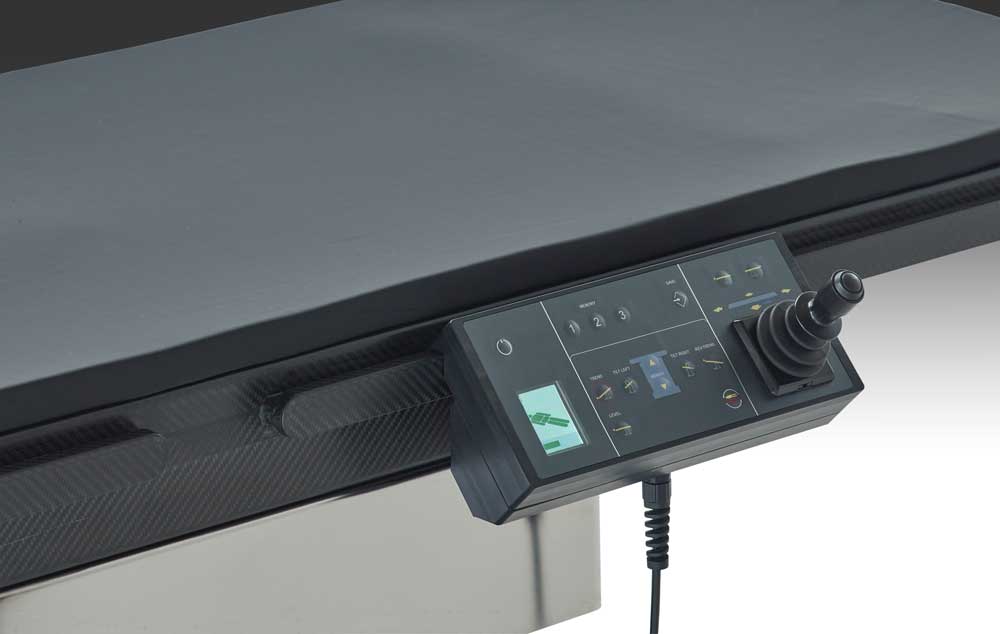 Joystick-based motion control of longitudinal and transverse positions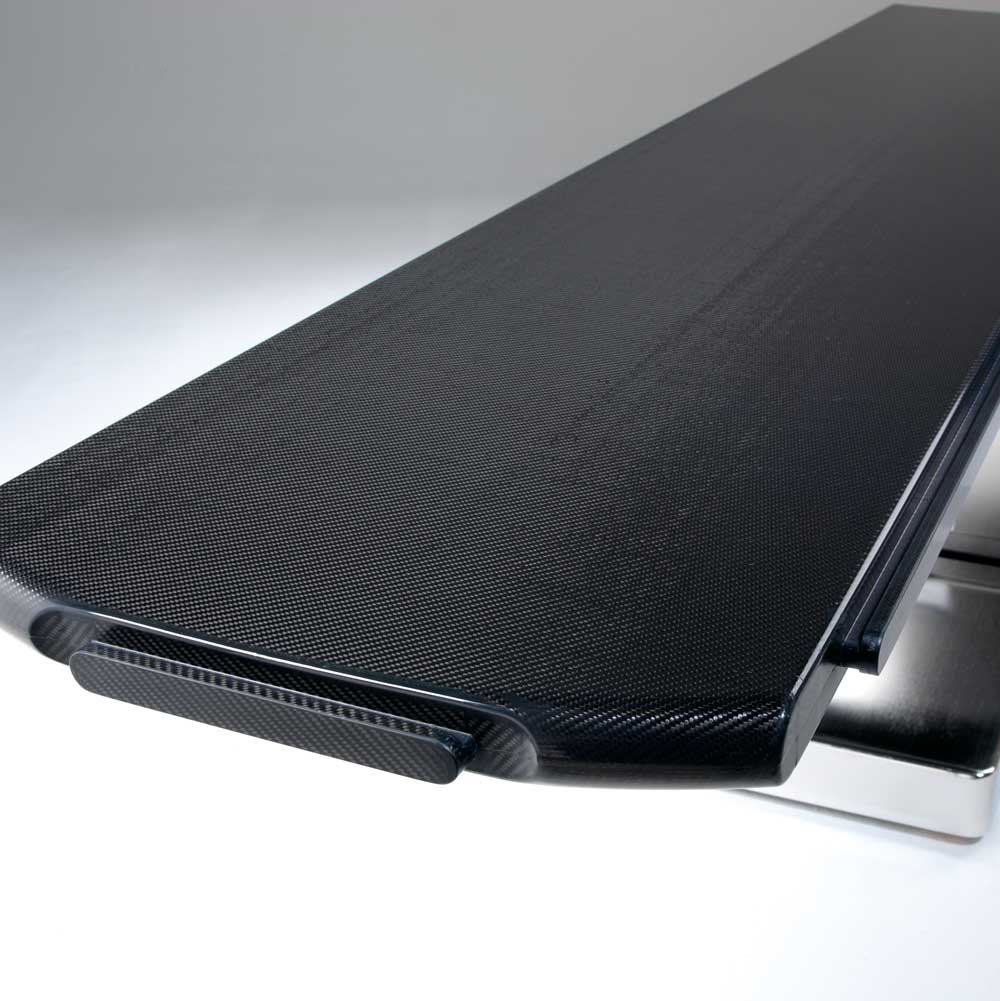 Carbon fiber accessory rails minimize artifacts and facilitate the attachment of accessories and head support for 3D imaging of the cervical spine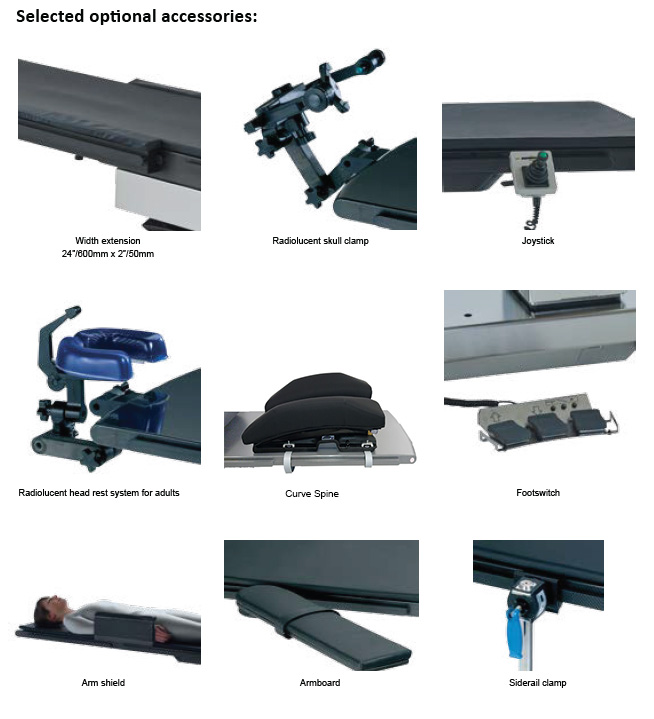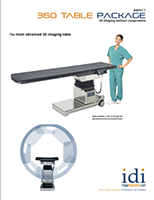 Call 978-829-0009 to talk to a product expert