ilex
D


The ideal large field display solution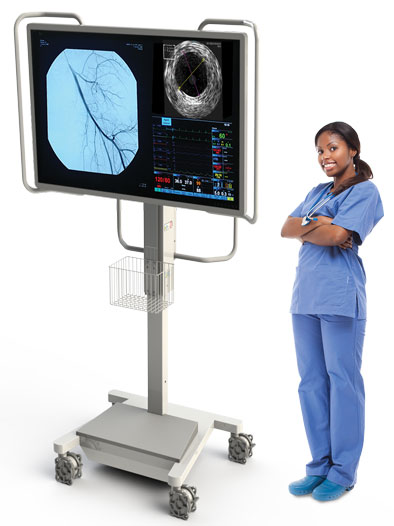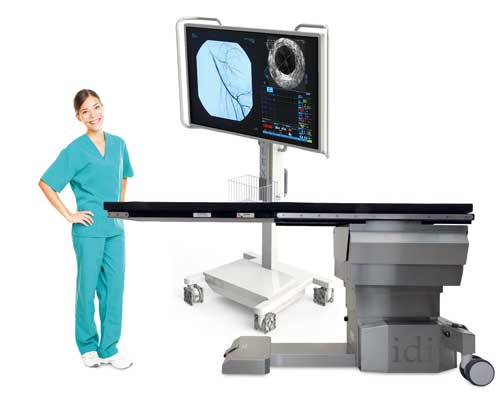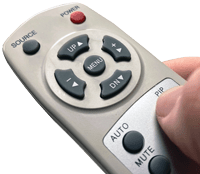 Easily cycle thru screen layouts with the
press of a button on the remote control.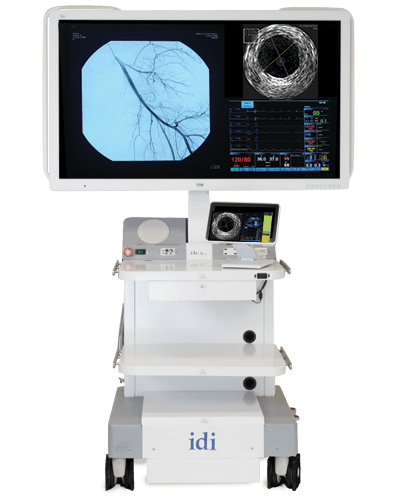 Looking for an advanced video integration system?
IDI full-featured ilex systems include the complex electronics associated with fixed room integration solutions for scaling, conversion and switching devices and incorporates them into our mobile chassis.  Learn more
"The ilex changed
my interventional strategy"

SIMPLICITY, VERSATILITY AND VALUE
The ilex D is the newest addition to the ilex family of
mobile integration systems.
Designed with the office-based lab in mind; the ilex D puts high level video integration within the reach of every budget.
Additional applications include use as a slave monitor in Hybrid and
IR/Cath lab installations.
55" UHD 4K monitor* with 12 bit processing and
Bonded glass technology – spectacular black levels.
Display up to four 27" diagonal equivalent 1920 x
1080p HD images at one time.
Accepts digital inputs from multiple sources
including: C-Arm, IVUS, echo, hemodynamics, microscopes, cameras, image guidance, & PACS workstations.
Improved visualization of anatomy as well as guide
wires, stents.
Reduces the need for magnification – dose
reduction with less eye strain.
Spring counterbalanced vertical column provides
Plug and play functionality.
Connect sources, select display format; Single, PBP, 1 x 2 or Quad.
Multi modality image optimization for color, contrast and brightness.
On site installation in the U.S. is available (optional).
Installation includes image optimization and operator training.
Call 978-829-0009 to talk to a product expert
*Monitor specifications may vary, please contact IDI for most up to date specifications.