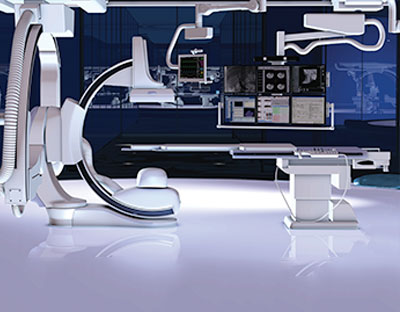 1000F Flat Panel Monitor Suspension Systems
IDI provides track-mounted monitor suspension systems for flat panel displays. All of our systems are engineered to provide maximum monitor viewing and easy positioning during medical procedures, with adjustable sweep arms and monitor mounts.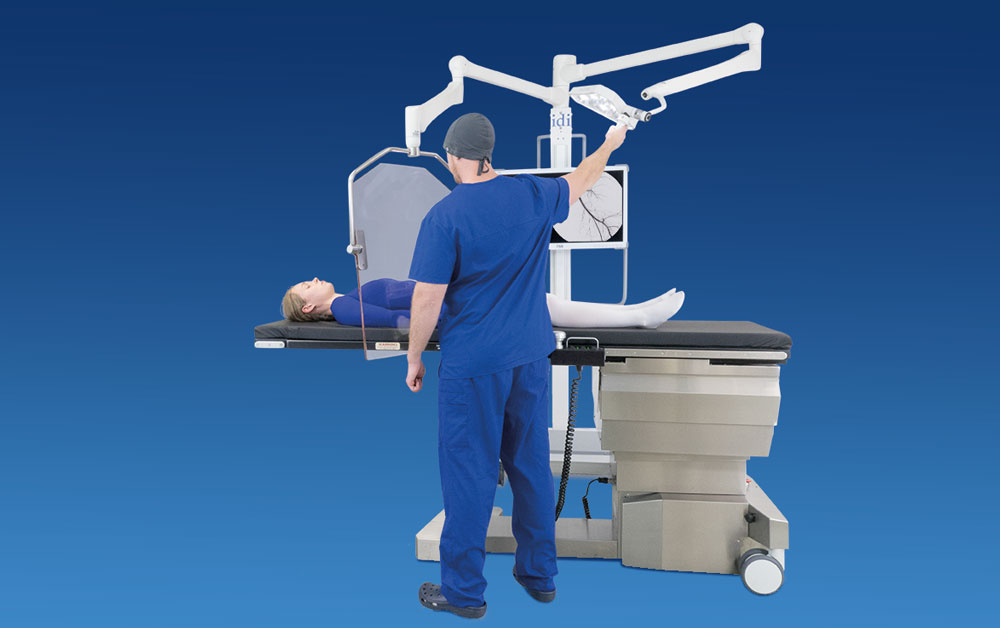 COMPASS FLEX mobile suspension systems
Radiation Shield, Exam Light and Monitor Mount on wheels
The Compass Flex™ Suspension System provides the tools you need in your mobile imaging suite. Two flexible arms provide radiation shielding and lighting, and the central post can accommodate up to two video monitors. Best of all, the Compass FlexSuspension System is mobile, making it a low-cost, instant addition to any C-arm set up.