ISO

–

DRIVE




Advanced Spinal Imaging Table with Isocentric Roll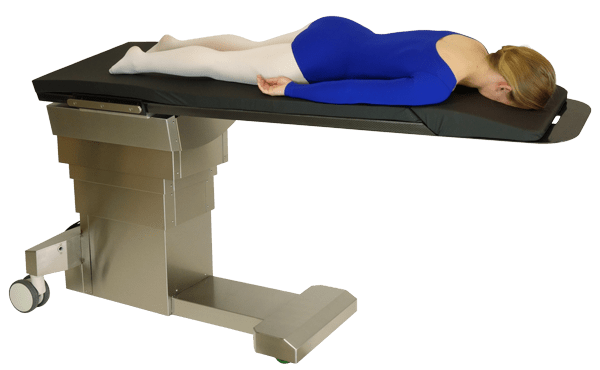 The ideal panoramic C-Arm imaging solution for 3D spinal imaging and treatment procedures
The Aspect Iso-Drive utilizes IDI's patented isocentric roll system to maintain spinal positioning during rotation – anatomy on the iso axis remains centered in the fluoroscopic field of view.
Cervical Flexion without the use (or cost) of an artifact producing spine frame
Unique tapered top provides lower abdominal support for large patients while improving C-arm
Spin clearance during 3D imaging in the upper abdominal and neck region
Head end slot provide attachment point for arm/wrist sling and restraint
58" of imaging area in a very compact platform.
Call 978-829-0009 to talk to a product expert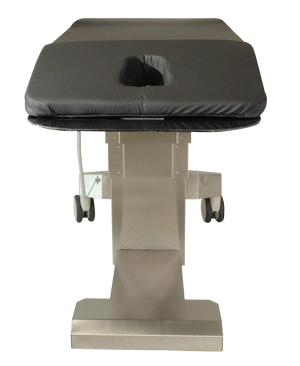 12º isocentric lateral roll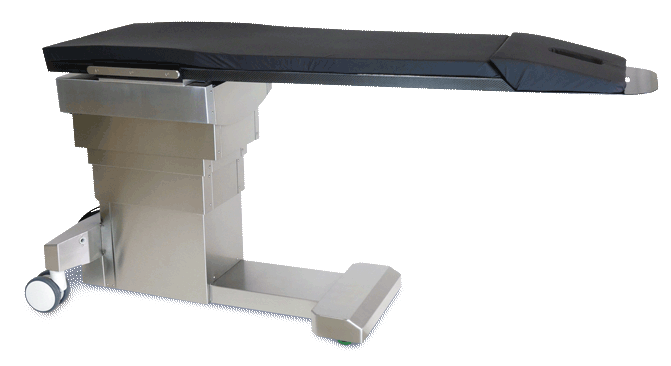 31″ to 43″ table elevation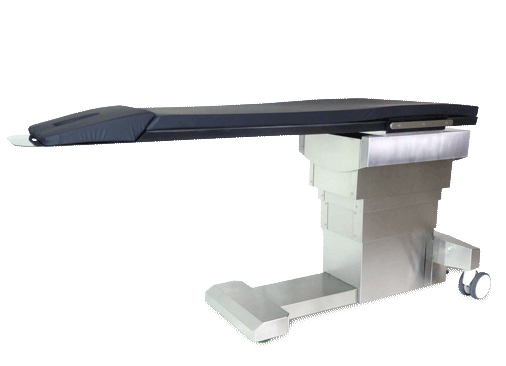 12º trendelenburg/reverse trendelenburg
      Iso-Drive benefits vs the competition
| | | |
| --- | --- | --- |
|   | IDI | The Competition |
| 600 pound capacity | Standard | X |
| Isocentric roll | Standard | X |
| Fully enclosed base | Standard | X |
| Central locking | Standard | X |
| Offset head section | Standard | X |
| Modular head cushions | Standard | X |
| Battery backup | Standard | X |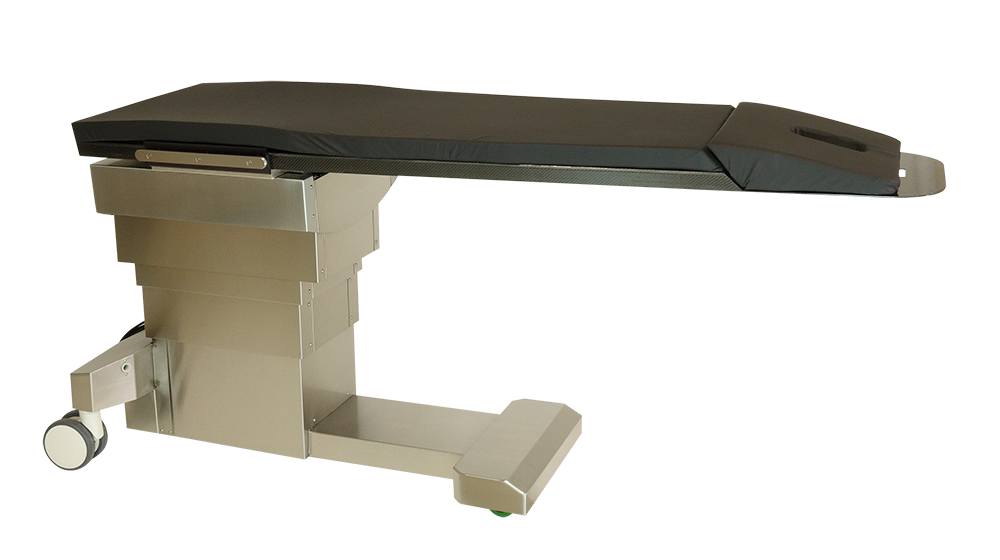 TABLETOP DIMENSIONS

ISO-DRIVE SPECIFICATIONS
Table movements

• Trendelenburg tilt: ±12º
• Isocentric lateral roll: ±12º
• Table elevation: 31" – 43
 (787mm- 1092 mm) without tabletop pad
• Table elevation: 33" – 45" 
 (838mm- 1143 mm) with tabletop pad
Tabletop construction
• Low attenuation carbon fiber with foam core
Electrical
• Electrical power requirement: 1
15 / 230VAC < 10amps
• Full functionality battery backup
• 20' (6 meter) power cord
Standard accessories
• Tabletop Pad 2" thick, polyurethane foam construction
• Pendant hand control
• Patient Restraint Straps (2)
Weight
• Patient weight capacity: 600 lbs. (272 kg)
• Table weight: 620 lbs. (281 kg)
Certifications

• IEC 60601-1:2005 Ed.3+A1;C1:2014, IEC 60601-1-2 4th edition
• IEC 60601-2-46 Ed.2, IEC 62366 Ed 1.1
• AAMI ES60601-1:2005+A1
• CSA C22.2 #60601-1:2014 Ed.3
Warranty
• Three year parts and one year labor
(Contact IDI for detailed warranty information)
ISO-DRIVE OPTIONAL ACCESSORIES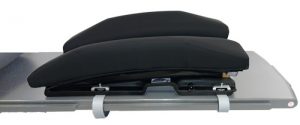 Curve Spine Frame C000-1750
Provides maximum lordosis for Laminectomy, 
Decompression, Disc Surgery and Microdiscectomy 
procedures. Includes hand crank. Patient supports are adjustable to fit different patient sizes.
---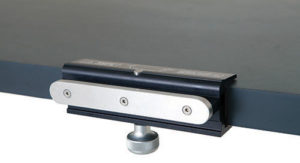 Clamp-on Accessory Rail A100-1007
Rail is 8.5″ long x 3/8" thick x 1-1/8" high.
---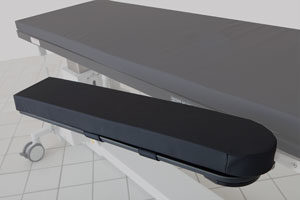 Arm Board A310-056 Quick-release, rail mounted. Requires Clamp-on Accessory Rail A100-1007.
---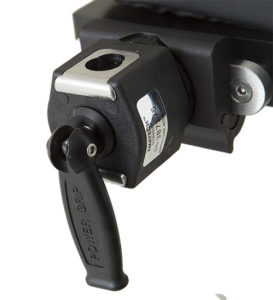 Side-rail clamp  C000-0746
Rotating, with socket for attachment of accessories with 5/8 inch circular post.
---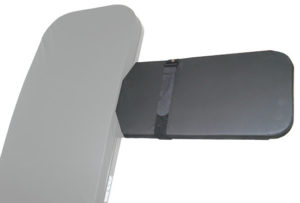 VAB Armboard  A100-2244
Carbon fiber, one-piece, extra wide armboard for vascular access procedures (body section slides under patient/table pad). Includes strap and pad.
---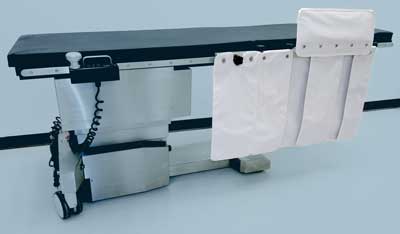 Radiation Shield  A610-051
Articulating, rail-mounted. Attaches to table side-rail at base end of table, either side, adjustable. Articulating joint allows shield to conform to table contour. Snap-on upper section above level of tabletop is removable.
---

IDI Medical Grade Anti-Fatigue Mat C000-1181
24"(610mm) x 66"(1676mm) x ¾" (19mm) Heavy-duty, one-piece construction for high-traffic  areas. Safe & non-toxic, contains no plasticizers and will not leach over time. Durable brushed texture. Surface is puncture & abrasion-resistant. Antimicrobial properties for added protection. Stain & chemical resistant. No-curl, beveled edges that reduce tripping potential. Non-slip bottom certified by the National Floor Safety Institute.

---

Arm Board  A310-059
Carbon fiber, shoulder mount (attaches by sliding thin section under patient/table pad), flat. Includes pad and strap.
---