IMAGE DIAGNOSTICS, INC.  "IDI"
IDI is a manufacturer of innovative products for surgical, interventional and diagnostic imaging,
including imaging tables, video integration, lighting and suspension systems.
For further information about any of IDI's products, please submit a quote request.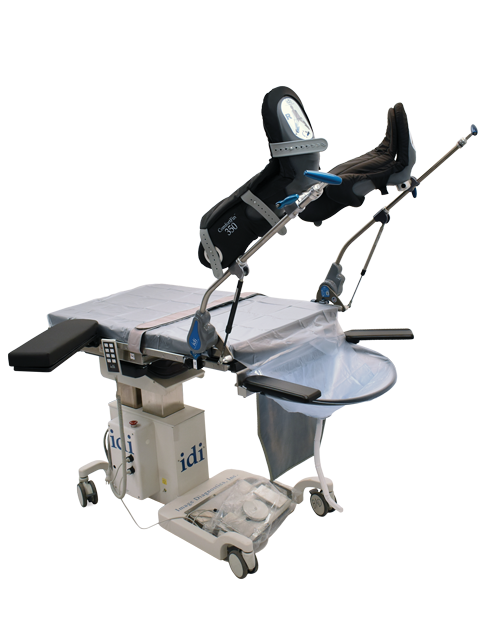 100UCPlus
The 100UC Plus is a full-function mobile urology table, featuring motorized four-way travel, elevation, and Trendelenburg Tilt.
The UC Plus provides a large radiolucent imaging area for greater anatomic coverage and easy C-Arm access.
With a 71cm-wide tabletop, large patients can be safely positioned and supported up to the 238kg capacity.
The carbon fiber tabletop provides minimal x-ray attenuation over the entire imaging area.
A built-in cassette tray and along with a wide assortment of urologic accessories provide for multi-purpose use in both x-ray imaging and general urologic procedures.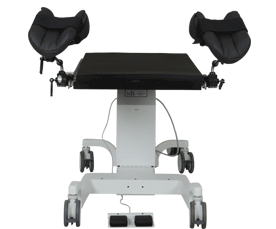 100US
An economical C-arm table for hysterosalpingograms
Carbon fiber tabletop with low x-ray attenuation

Detachable leg support tabletop extension

Unobstructed fluoroscopy imaging area: 56 x 81 cm

Motorized tabletop elevation: 66 – 96.5cm

61 x 117 cm tabletop

Patient weight capacity: 181 kg

Standard US table side-rail: compatible with many lithotomy




legholders and clamps

120 VAC operation with battery back-up operation




(230VAC optional)

Easy table transport with 12.7cm locking casters

Table weight = 170 kg

3-year parts warranty
SPINE & 3D IMAGING TABLES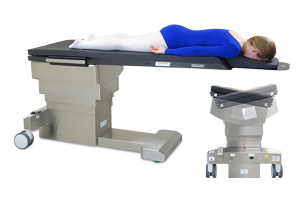 ASPECT ISO-DRIVE
C-Arm table for GI and pain management procedures where tilt, roll and longitudinal tabletop movement is desired.
Motorized elevation
Trendelenburg Tilt
Lateral Roll
Longitudinal tabletop movement (power driven)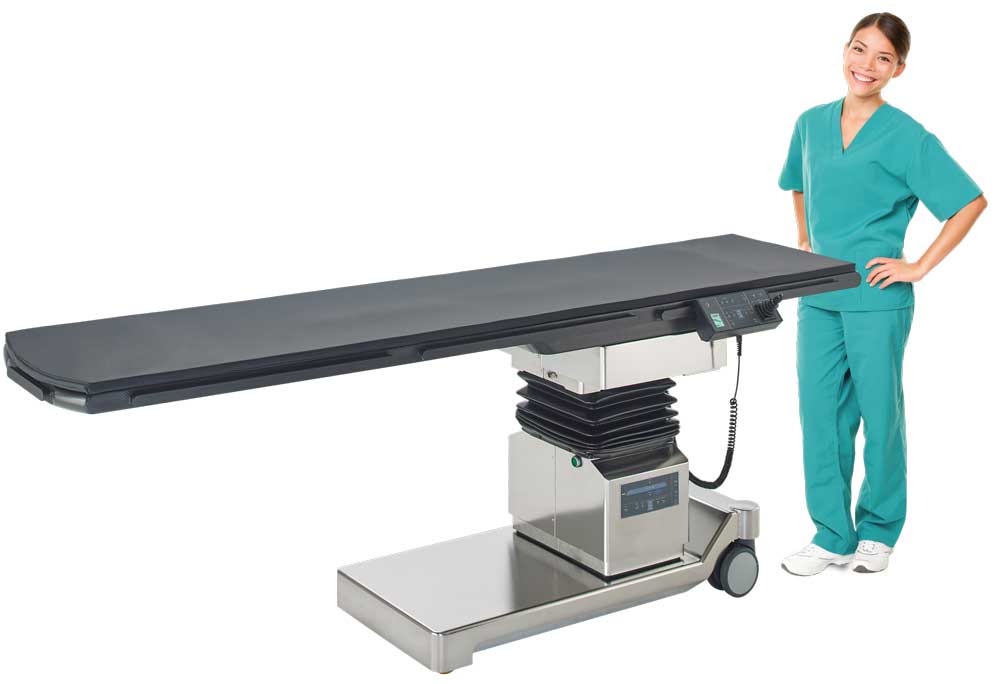 ASPECT 360 BASIC MOBILE IMAGING TABLE PACKAGE
THE MOST ADVANCED 3D IMAGING TABLE 
Package includes:
Medifa 8000 table with motorized top (120V-230V),
Metric accessory rails
Two patient restraint straps
One clamp for round rod accessories
One rail adapter.
PAIN MANAGEMENT IMAGING TABLES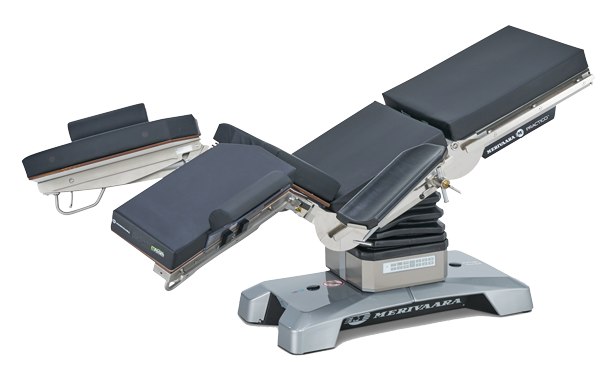 SMARTER PRACTICO
The Smarter Practico surgical table let you focus on the task at hand while superior ergonomic design improves the comfortof thewhole surgical team.
Comfort leads to concentration, confidence,
and better co-operation.
That's efficiency.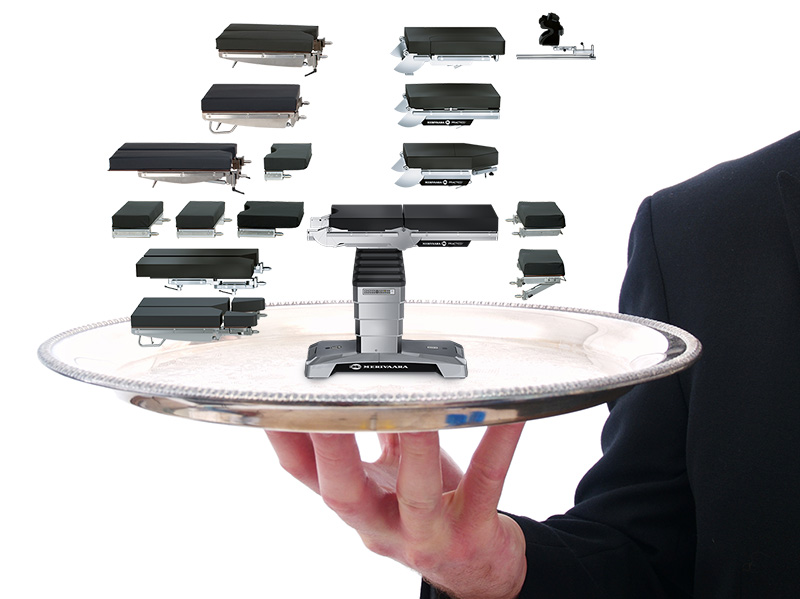 Options to choose from:
Eight leg plates
Six back sections
Eight head rests
Three columns
Two bases
Footswitch
Fifth wheel
Over fifty patient positioning accessories
VIDEO INTEGRATION SYSTEMS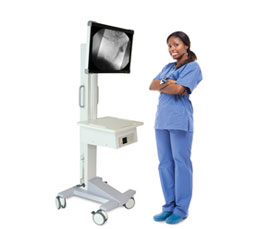 Monitor Carts 32″ UHD 4K or 32″ HD monitor with optional recording capability
Designed for use as a large table-side monitor
Direct connect to C-arm workstations and cameras
Digital connectivity with no scaling or conversion required*
Options for HD and 4K recording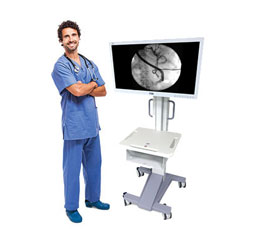 Monitor Carts With 32″ UHD 4K or 32″ HD monitor
Designed for use as a large table-side monitor
Direct connect to C-arm workstations and cameras
Digital connectivity with no scaling or conversion required*
Options for HD and 4K recording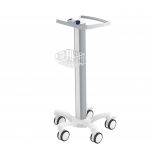 Utility Cart
Utility cart with accessory rail
The perfect compliment for motorized C-Arm control panels or rail-mounted accessory devices
SURGICAL LIGHTS



From SIMEON Medical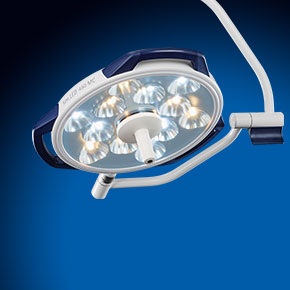 Sim.LED 450
120,000 LUX
For use in Ambulatory Surgery Centers and Outpatient settings
Sim.LED 450 combines great cost-effectiveness and perfect light performance with virtually shadow-free illumination of the OR field – its dimmability allows illumination intensities from 36,000 up to 120,000 lux. Ideal OR light for any situation.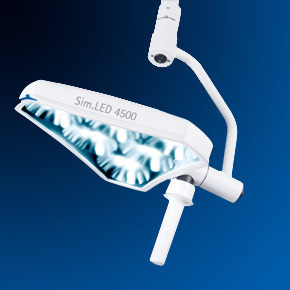 Sim.LED 4500
The Sim.LED 4500 is the ideal light for outpatient and plastic surgery.

Continuously variable for individual light setting

Uniform light field thanks to patented reflector technology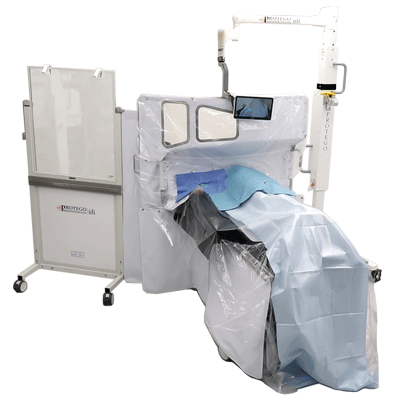 PROTEGO Radiation Protection System for Cath Labs
Comprehensive Radiation protection for Interventionalists and Staff
A compact radiation barrier system for use in cardiac cath labs. The Protego system was designed to eliminate the requirement of heavy protective aprons typically worn by Physicians, Fellows and Staff during interventional procedures while greatly extending protection to exposed areas normally not protected by shielding material.