PROTEGO™
Radiation Protection System
Reduces the need for heavy leaded protective clothing

A compact radiation barrier system for use in cardiac cath labs. Provides a protective barrier from primary x-ray radiation as well as secondary scatter radiation.

PROTEGO IS REDEFINING ALARA
In the majority of cases observed the dose to the fellow, cardiologist or tech standing table-side was often so low it was at the threshold of measurement/sensitivity that "real time"  dosimetry systems can detect.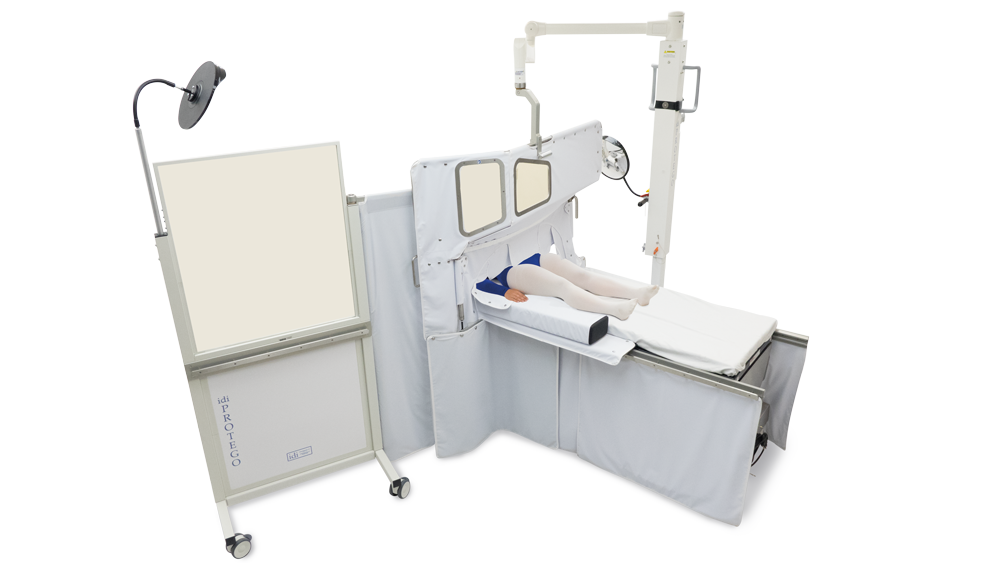 DRAMATICALLY REDUCE THE NEED TO WEAR APRONS
Protects all team table-side members
Studies show that the ergonomic strain of wearing lead aprons can cause long-term injury, more days of missed work, and shorter careers.  An elegant solution, IDI'S Protego System can replace your current radiation protective equipment to lighten the physical load your team bears all day long while maximizing their radiation protection.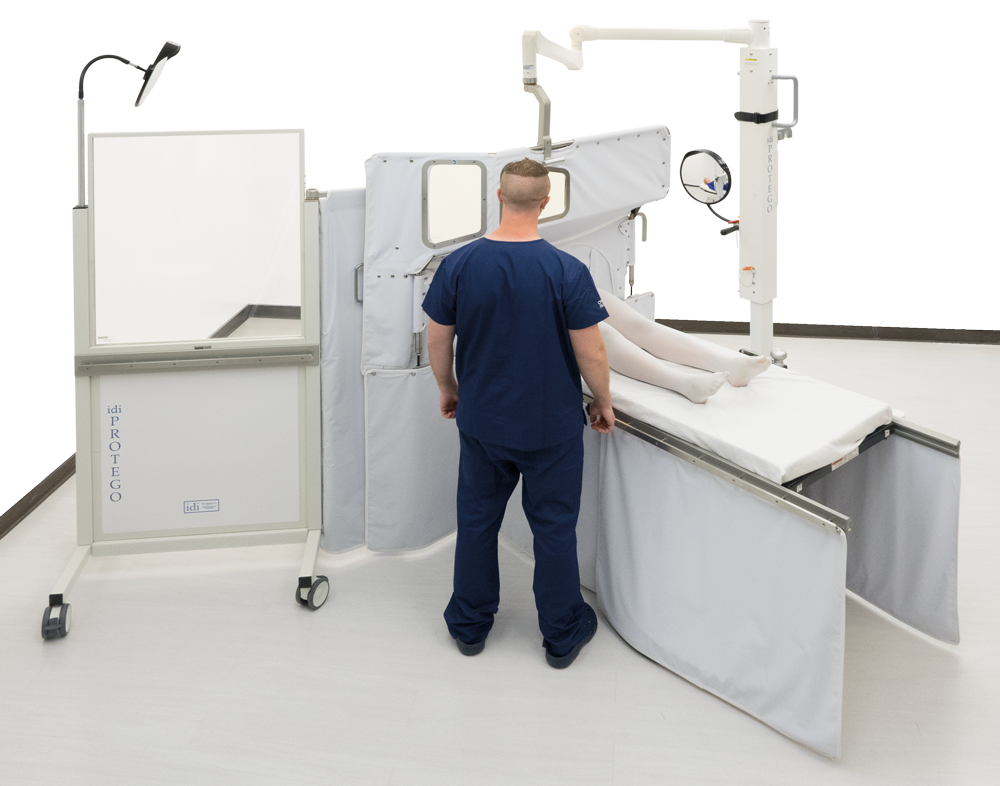 EASY ADOPTION
Unencumbered access to the patient
Radial and bilateral groin access
Nominal set up and draping time
Integrated shielded radial arm board
The system is mobile, can be used in any cath lab
We provide an in-service video for training, live video demo, as well as in-person in-servicing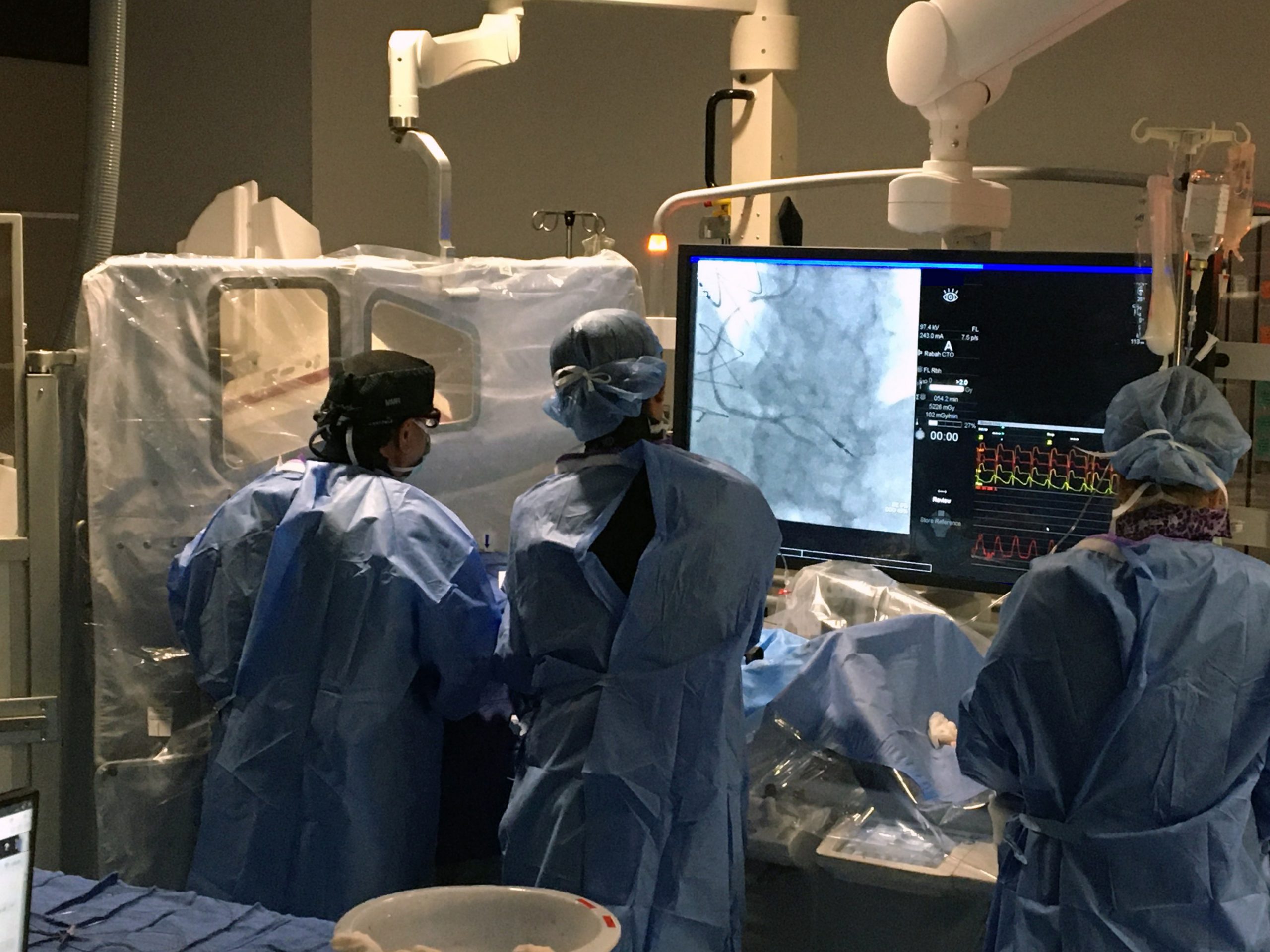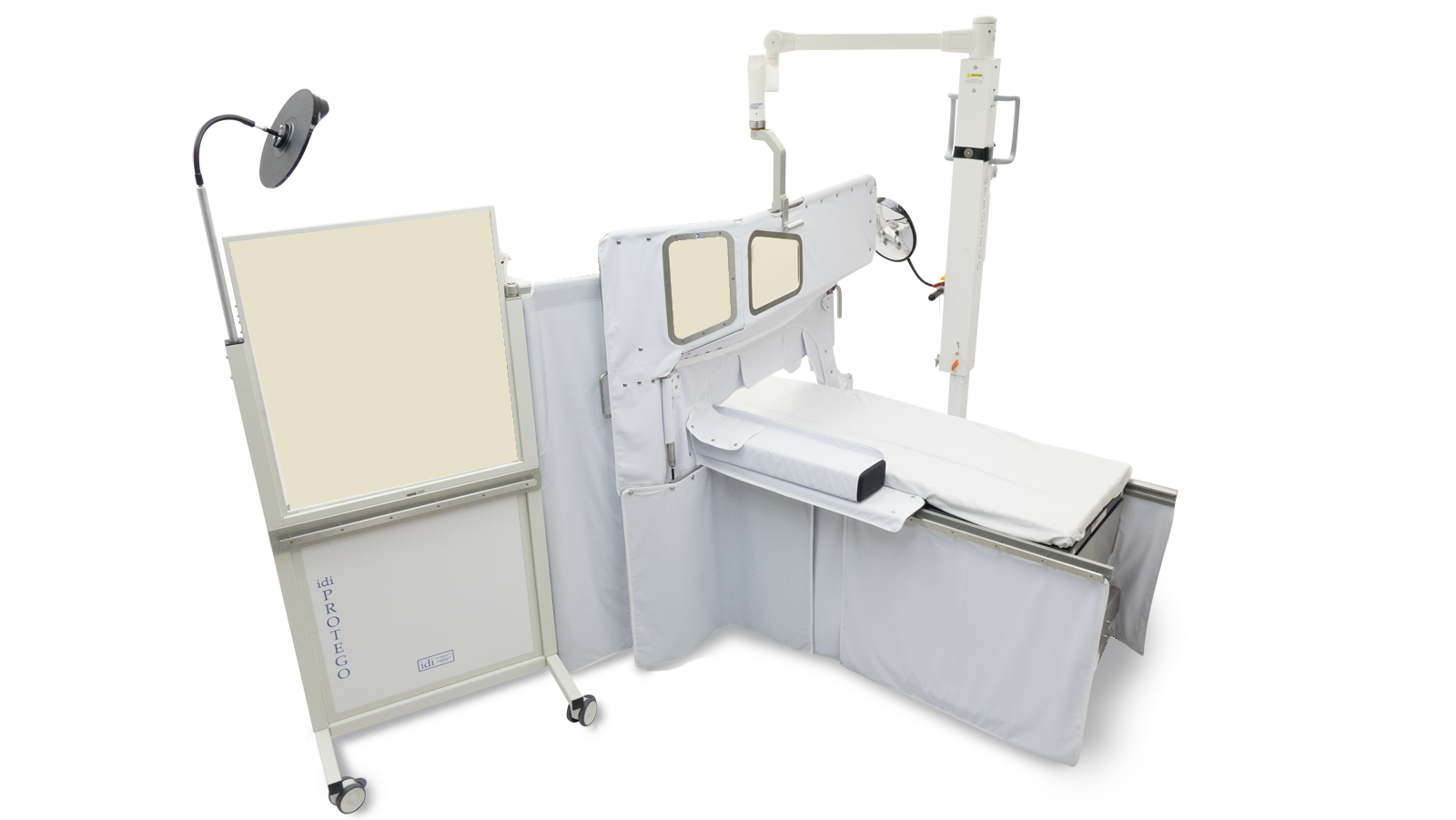 COMPLETE PROTEGO SYSTEM COMPONENTS
COMPLETE PROTEGO SYSTEM COMPONENTS
Protego Mobile Stand
Protego Radiation Barrier
Protego Mobile Shield
Shielded Radial Arm Board, right side
Horizontal Shield, left side
Side Shield, right side
Side Shield, left side
Wing-Magnet Shield, right side
Wing-Magnet Shield, left side
Cross-Base Shield
Scatter Radiation Protection
:
       Radial Arm Shield Pad  (1 each)
       Femoral Shield Pad, Small (1 each)
       Femoral, Shield Pad, Large (2 each)
Pro Kit Sterile, disposable drapes
       2 cases of 25 kits
       Each kit contains:
       Drape for Mobile Radiation Barrier (1 each)
       Drape for Radial Arm Shield Pad  (1 each)
       Drape for

 
Femoral Shield Pad, Small (1 each)
       Drape for

 
Femoral, Shield Pad, Large (2 each)
"I wish I had Protego in our suite 10 years ago"
Interventional Radiologist
Houston, Texas

Or call 978-829-0009 to talk to a product expert